Caravel has been a leader in the processing and trading of exotic high-end leathers for over 30 years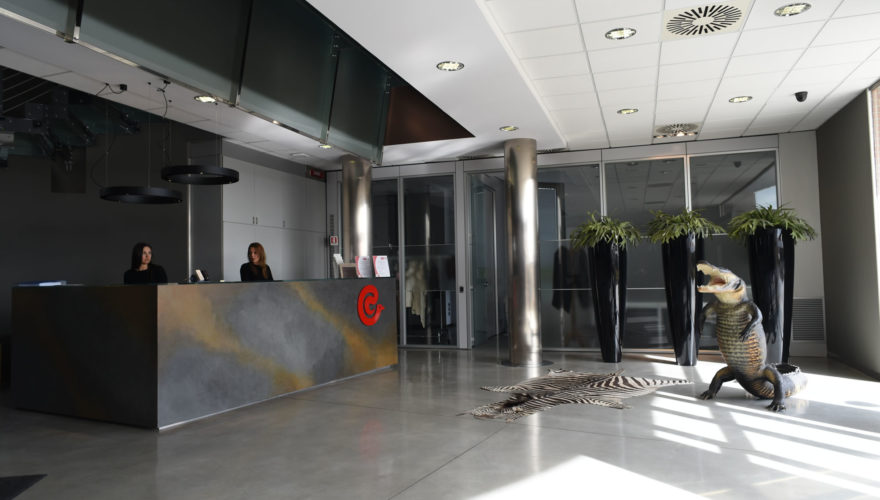 Caravel is among the most established tanneries in the world and supplies famous international fashion houses. Its main mission is to create exclusive and innovative products that combine creativity and sustainability in the production process. With the ability to astonish and fascinate, Caravel leathers are primarily intended for the luxury market in the following sectors:
Leather goods
Footwear
Clothing
Watch straps
Interior design
Automotive
Quality in process and product
Quality is a cornerstone at Caravel, and pursued in every phase. From the selection of leathers to processing techniques, from customized chemical-physical tests to storage. The use of the most modern technologies allows for customized articles. Additionally, the collaboration between the research and development team and production artisans creates a range of high-end leathers made in Italy that anticipate and cater to the changing needs of luxury.
An international company
Caravel offers the widest choice of species in the exotic leather landscape. Thanks to its strong international vocation, the company connects with the whole world. Over time, it has established direct partnerships with raw material suppliers and, through its online catalog, breaks down any distance with its customers.
High production capacity
Caravel is located in Castelfranco di Sotto, in the heart of the Tuscan leather district. It has one of the most well-stocked warehouses of raw materials in the world, various production assets, efficient logistics management, and a wide range of products ready for delivery.
These aspects promote the flexibility of the production chain, which can adapt to different needs, from small quantities for special orders to large productions.
Caravel by the numbers:
90 employees
14 exotic species
15,000 sqm headquarters surface area