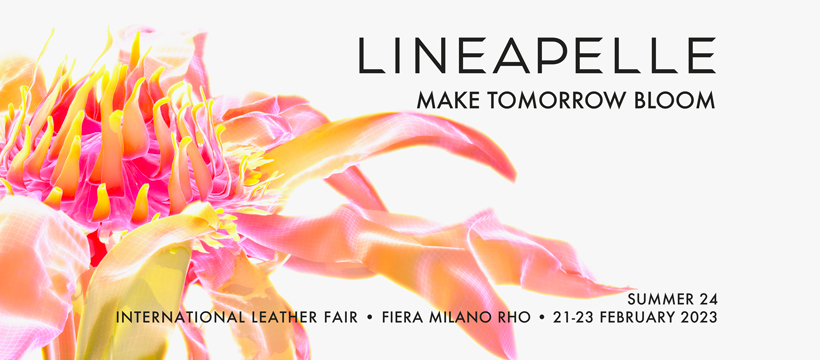 From February 21st to February 23rd , 2023 Caravel will take part in the winter edition of Lineapelle, presenting its Spring Summer 2024 collection. The appointment with the most important event in the leather sector will be as usual at Fiera Milano Rho.
The new Caravel collection of exotic leathers will be visible in Hall 13, Booth K9 – K15 and L10 – L16. As with past editions, the company focuses its proposal on four main moods that wink at classic and vintage, but also at the inspirations offered by nature and the animal world.
The indissoluble link between high specialization in processing techniques, and creativity used to meet the changing needs of the fashion market, remain the cornerstones of the Caravel repertoire. The company's reptile skins, intended above all for leather goods, footwear and clothing, aim for the highest quality at every stage, from the selection of raw materials to checks during processing.
The four moodboards that make up the SS 2024 collection are:
1. DOGUE – Characterized by the use of neutral and natural colors, it draws inspiration from the animal world. The colors and effects on the leathers are inspired by the natural liveries of felines and other animal species, creating vintage effects.
2. HELLENICAL – A reference to the Hellenic period, with a dominance of pomp, strong and metallic colors. The leather finishes are designed to reproduce paints, metal oxidations, and the natural patinas of gold and bronze.
3. MICROCOSMOS – A mood that draws inspiration from the colors and geometries of nature. The skins reproduce minimal shimmering and iridescent details, in which the gel effect creates special glazes and opalescences.
4. OLD FASHION HOLIDAYS – A tribute to the "holidays of yesteryear" through the use of bright colors, reproduced with hand painting techniques and shades. The result is a range of exotic leathers with intense ceramic effects obtained through varnishes.
To visit the Caravel booth and discover the entire collection:
Fiera Milano Rho
Hall 13
Booth K9 K15 / L10 L16
Lineapelle opening days and times:
February 21st and 22nd, 2023
9.00 am – 6.30 pm
February 23rd , 2023
9.00 am – 4.00 pm